Summer in Whistler is a whole new world. Talk to any local and they'll say it's better in summer than in winter. Hard to believe, but with long summer days filled with endless outdoor activities, it's hard not to agree. As Whistler's only lakeside resort and spa, Nita Lake Lodge is perfectly located for you to soak up the summer sun and enjoy everything Whistler has to offer. When planning our summer getaway, our non-negotiables are a centrally located, luxurious base to call home with easy access to adventures, delectable dining options for every meal, and a transcendent spa to unwind after an exciting Whistler experience.
Day One
Arrival
4pm hits and it's time to check in. Upon arrival at Nita Lake Lodge, our attentive Guest Services team will welcome you and ensure you have everything you need for your stay. Drop your bags in our newly refurbished suites. Our Summer Getaway Package includes exclusive discounts of up to 30% off your suite of choice. With holiday mode activated, it's time to head to Cure Lounge & Patio.
Celebrate the start of your stay with drinks on our sun kissed patio as you enjoy lakeside views of Nita Lake. Experience our new summer cocktail menu and feel like royalty as you sip Her Majesty; Empress 1908 indigo gin, tonic, thyme, and lavender picked from our very own rooftop garden. Feeling peckish from your travels? At Cure, there's something for everyone with light bites to main dishes and delicious vegan options. With your getaway only just beginning, prepare with an early night before your adventurous stay in Whistler.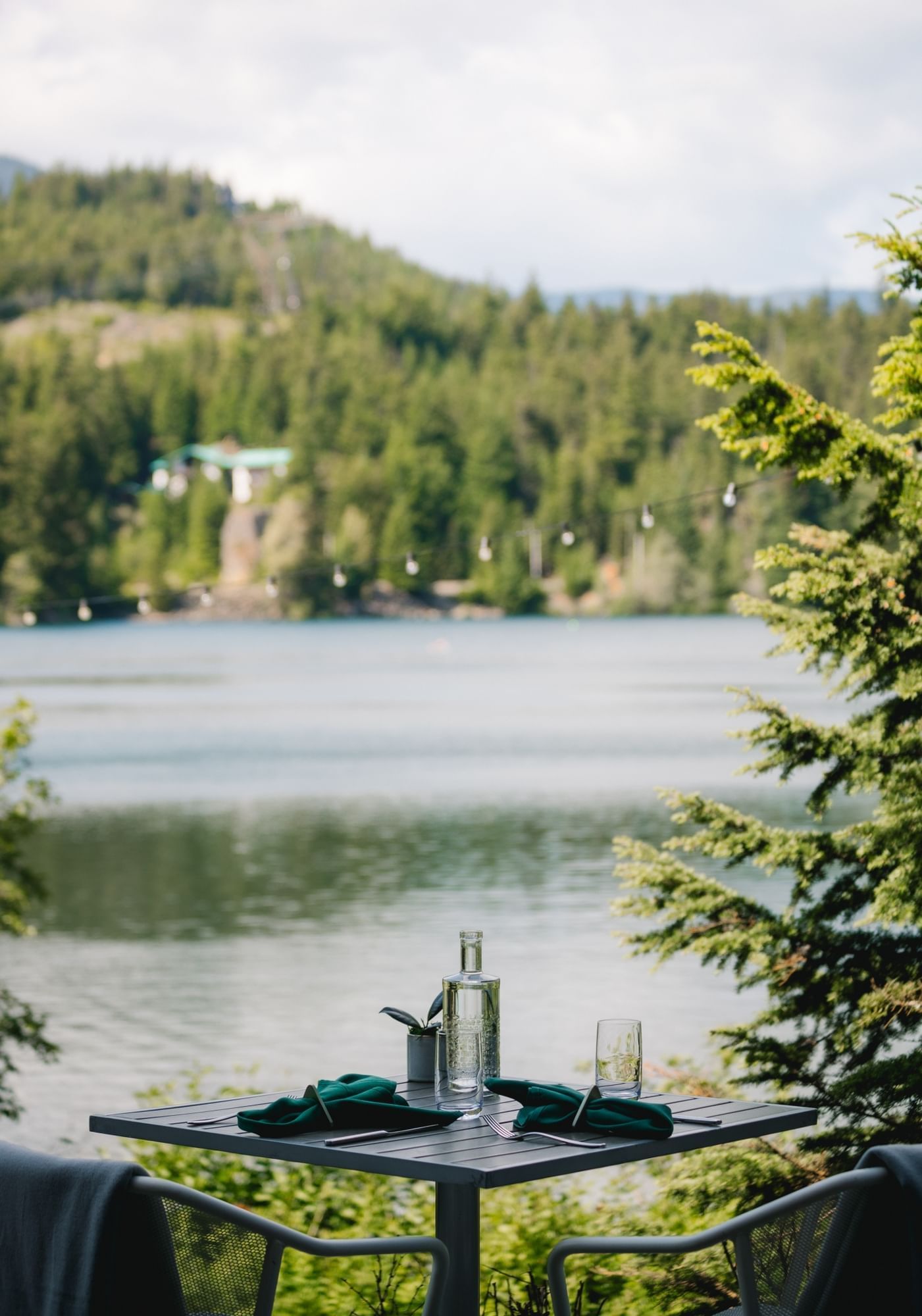 What better way to start your stay than cocktails on our lakeside patio. Photo by Pink Palm Media
Day Two
Morning
As you wake immersed in our true mountain retreat, head downstairs to The Den for breakfast. Our restaurant hosts an array of incredible breakfast items to suit every diner. For the ultimate fuel-up, try our Nita Signature Breakfast, our take on a proper Full English, or see if you can beat our record with the Bottomless Bennys. For something lighter, try the Truffled Mushroom and Brussel Sprout Hash, and for those that enjoy something sweet to start the day, our Blueberry Pancakes are the perfect start.
Get excited about everything you're about to experience in Whistler as you sip on iced coffees and freshly squeezed orange juice overlooking Nita Lake.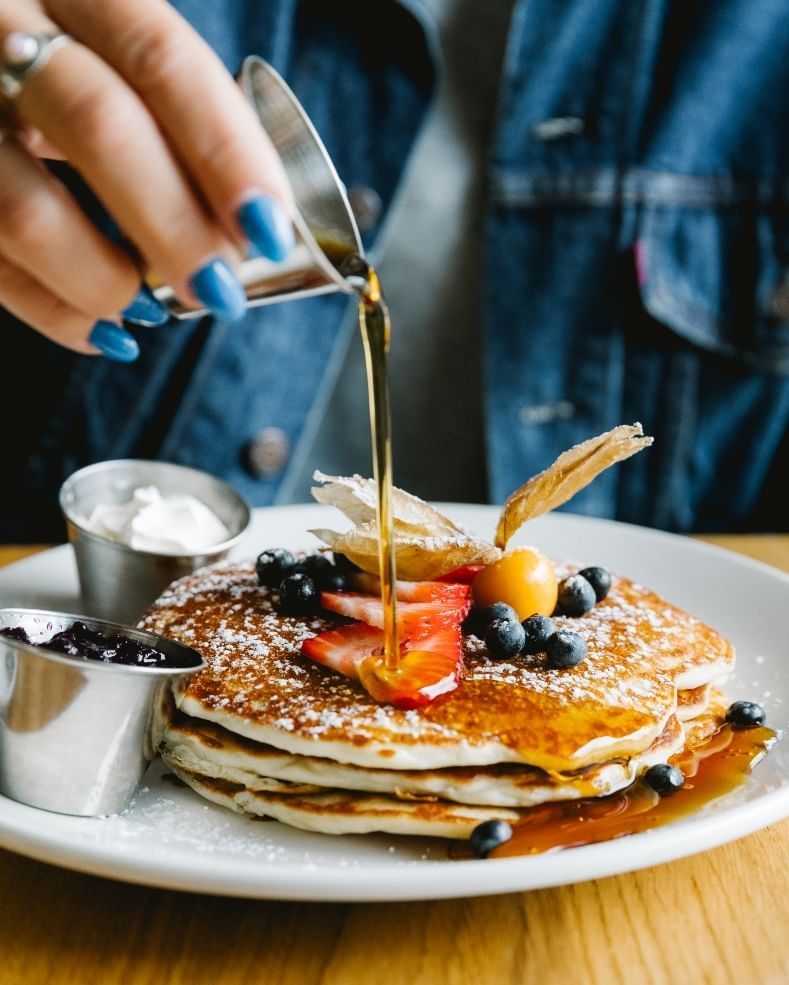 Start your day with breakfast at The Den. Blueberry Pancakes. Photo by Pink Palm Media.
Afternoon
With an endless array of hiking trails to suit every ability, there's no end to the incredible scenery and sights you can see in Whistler. To prepare you for this, the Adventure picnic lunch from our very own Fix Café is the perfect accompaniment to your adventure. Packed full of local cheese, charcuterie, chutneys, salads and sweets, you'll be fuelled up for the whole excursion. Plus, for an additional cost, you can keep the outdoor picnic backpack, ideal for when your legs have recovered and you're ready for your next hiking exploration.
Included in the picnic package is your choice of a 6-pack of our limited edition Nita Lake Lodge x Coast Mountain Brewing Pilsner, or a featured bottle of wine. No better reward after a hard day's hike from the comfort of your suite.
Cool off from your afternoon's hike with a plunge in the lakeside pool, or get those legs into recovery with a dip in the hot tub. Following this, head to your suite to immerse yourself in the double soaker tub or glass enclosed rain shower as you prepare for the evening.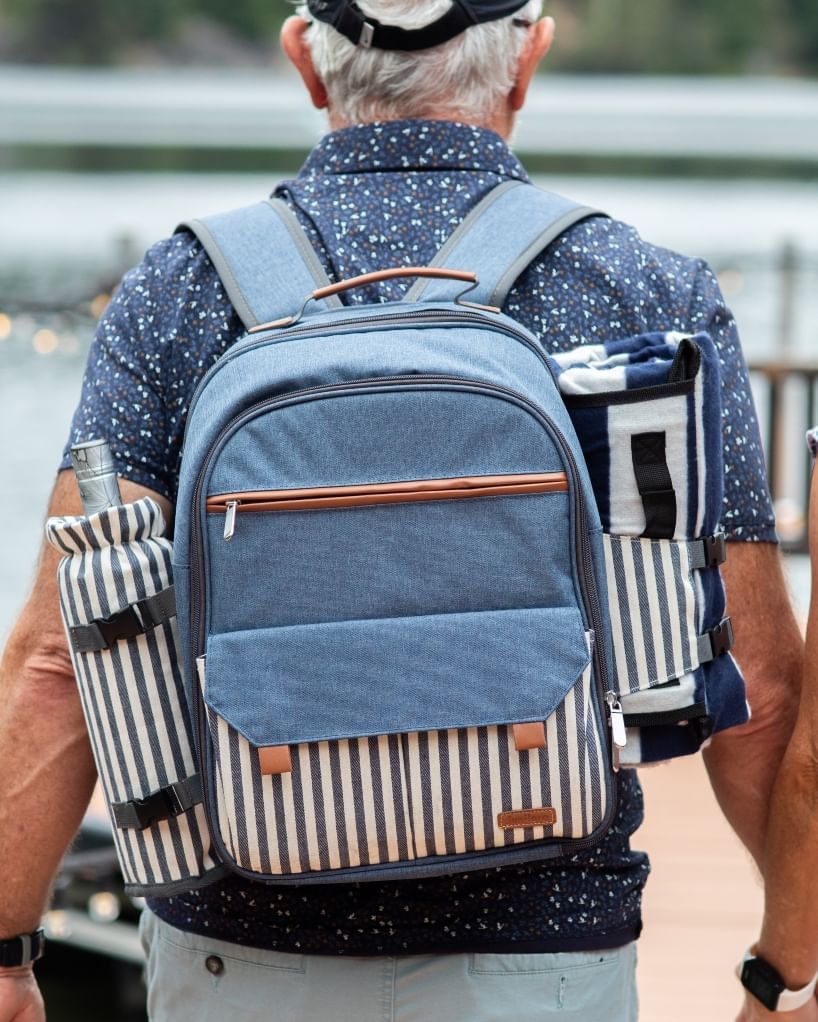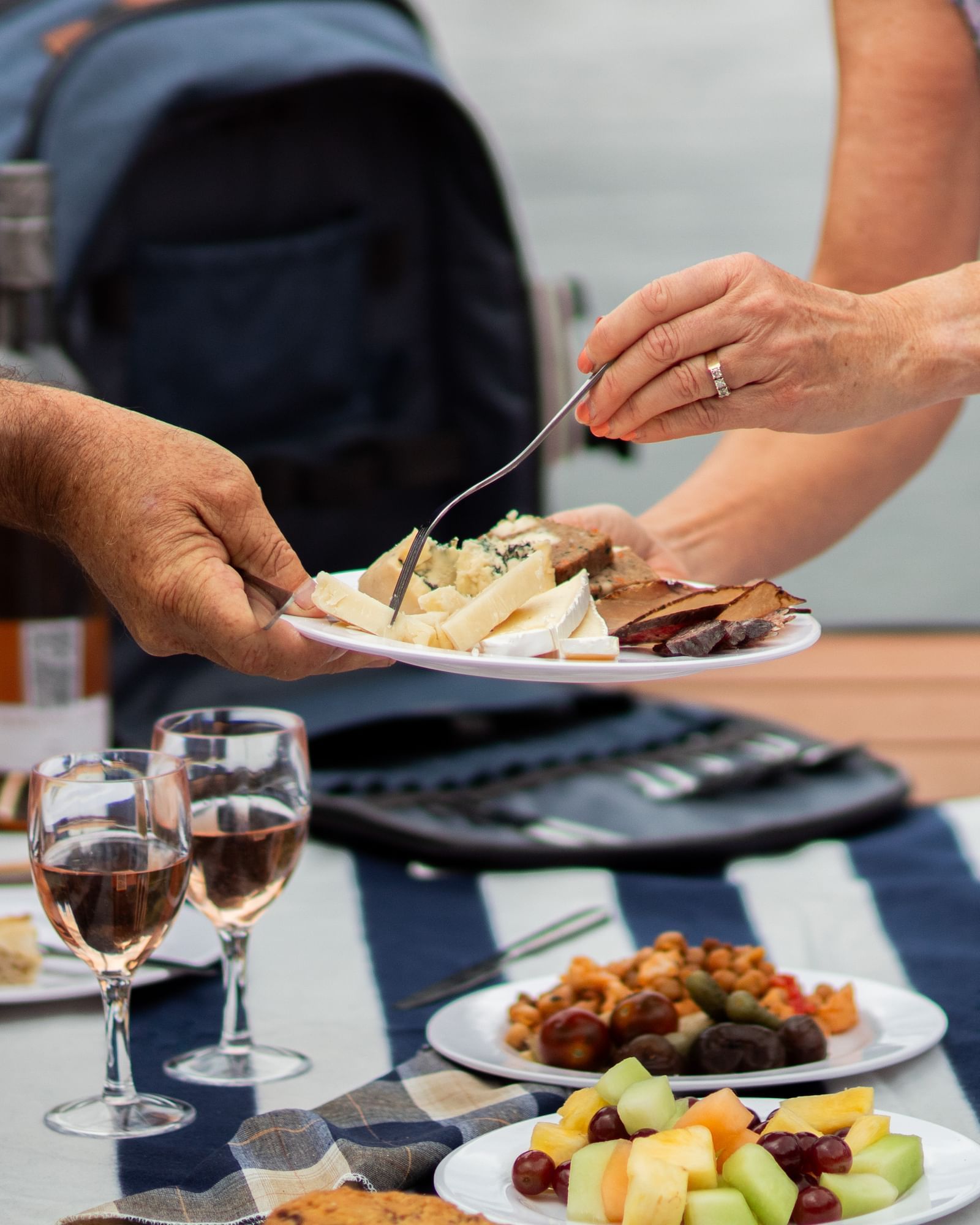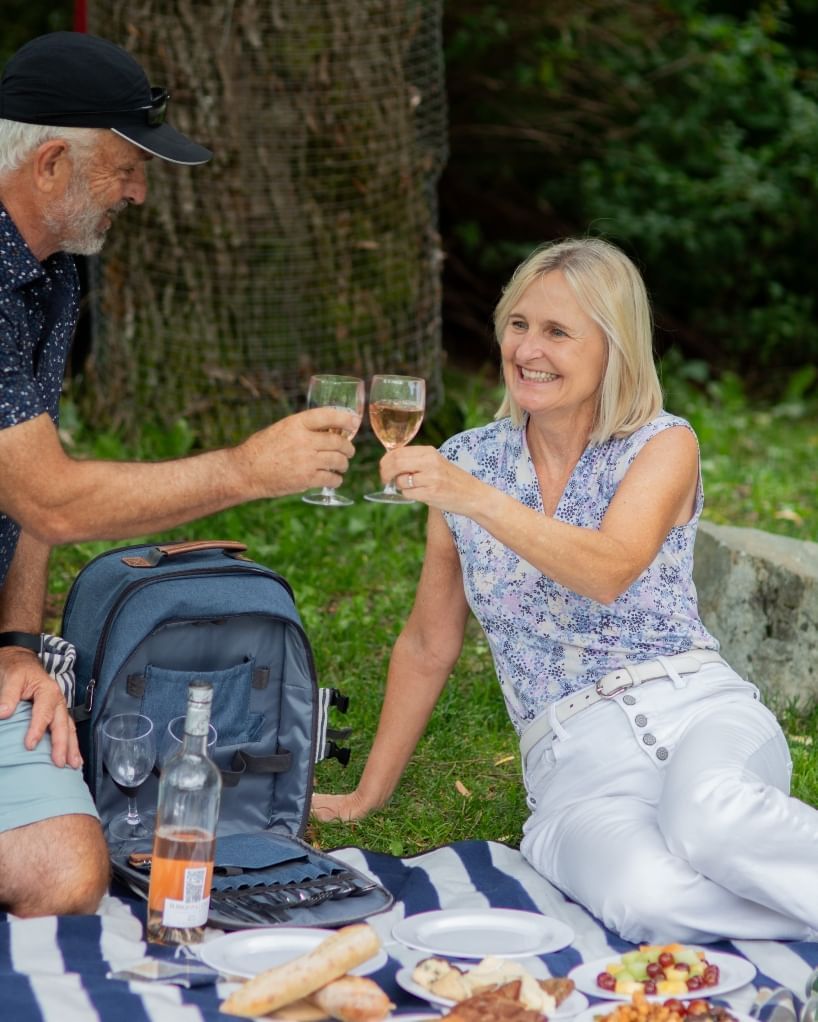 Fuel your adventure this summer with our outdoor picnic.
Evening
Following your hard day's hike, it's time to unwind with a trip to The Spa at Nita. With a range of treatments from massages, facials, body services and more, there's no end to the pampering available. Plus, with any treatment, you get full access to all amenities including rooftop hot tubs, eucalyptus steam room and relaxation lounge. Spend the evening in utter tranquility as you admire the view of Whistler mountain from our rooftop. When you book 3 nights or more with the Summer Getaway Package, enjoy a complimentary $50 credit to use at The Spa at Nita Lake Lodge.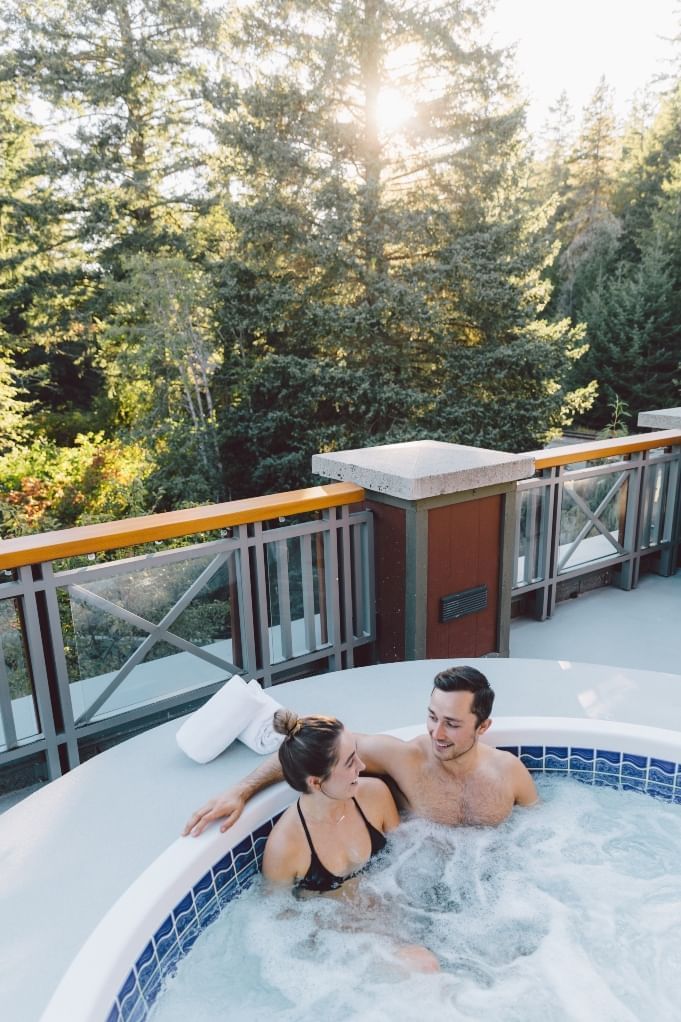 Unwind at The Spa at Nita.
Day Three
Morning
It's not a true Whistler summer experience without a morning dip in the glacial waters of Nita Lake. If a cool plunge isn't for you, take the canoes, kayaks or paddle boards out for a paddle. All hotel guests enjoy complimentary access to these amenities. To book your slot, speak to the Front Desk team on the day of use.
Following your time on, or in, the lake, head to The Den to explore more of our delicious breakfast items. When you stay on the weekend, our Brunch Buffet is available every Sunday. Dine on classic brunch items, including excellent vegan options, a pastry buffet, eggs benny station and build-you-own-caesar bar.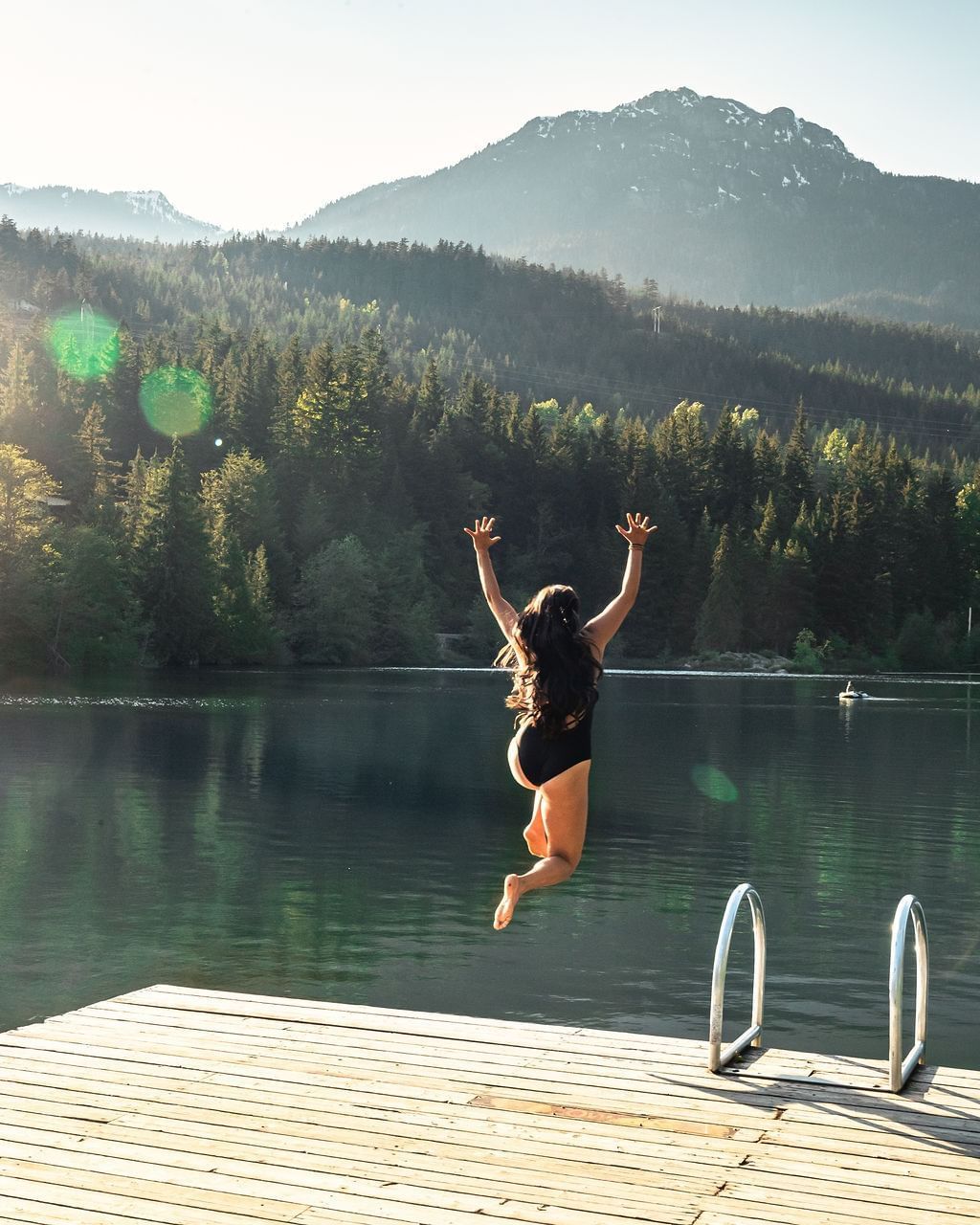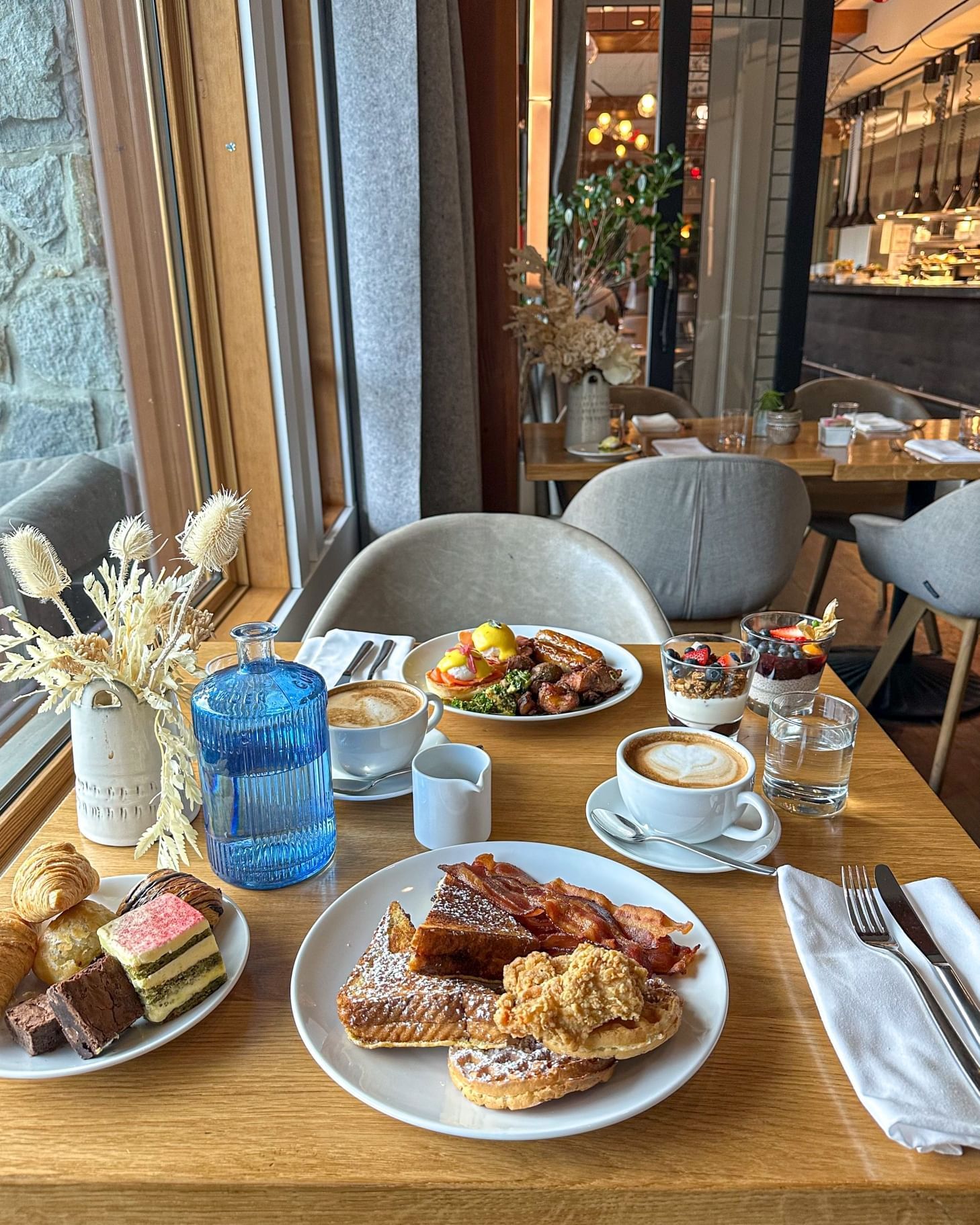 Fuel up with our Sunday Brunch Buffet at The Den following a dip in Nita Lake.
Afternoon
When you're ready to explore more of Whistler, visit the Front Desk team to secure your complimentary cruiser bikes for the afternoon. Pedal along the Valley Trail as you ride the 5 km towards Whistler Village. Relish in the stunning scenery as you pass Nita & Alta Lakes before finally arriving in the Village.
Park up and spend the afternoon wandering the Village Stroll. With plenty of shops, cafes, and a farmers' market every Sunday until October 8th, 2023, you'll have every opportunity to purchase those gifts for loved ones, or memorabilia of your time in Whistler.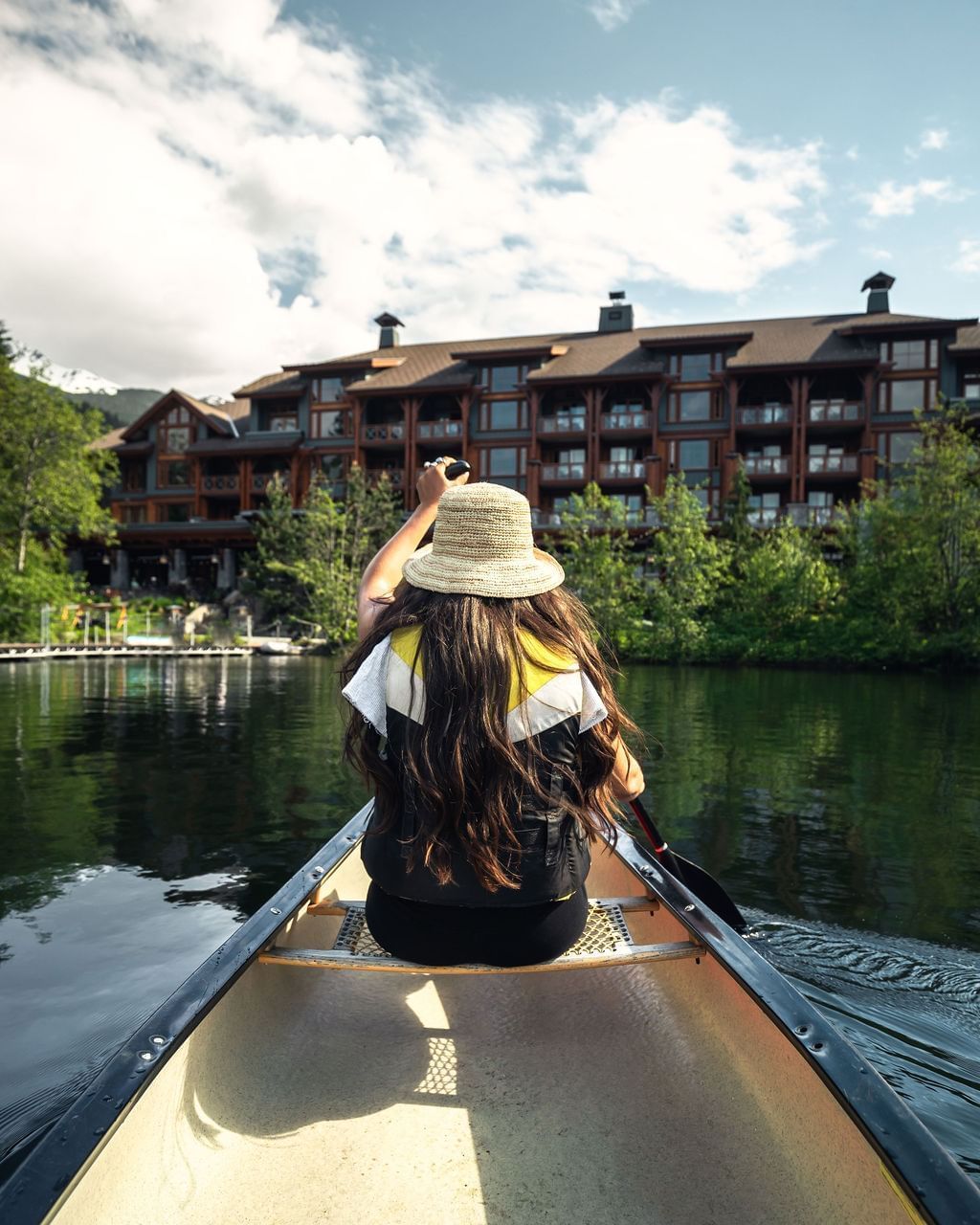 Paddle on Nita Lake with our complimentary water crafts. Photo by Pink Palm Media.
Evening
All this adventuring is hungry work. Visit The Den from 5pm and dine lakeside as you relish the summer menu of seasonal delights. The Den focuses on farm-to-table experience, ensuring a strong array of vegan, vegetarian and gluten free options are available. Speak to your server upon dining to discuss your dietary needs.
As you watch the sunset over the surrounding mountains, reminisce on the incredible getaway you've had. From your favourite adrenaline-fuelled moments, to tranquil wellness bliss and quality time together. Finish off your evening with a wander on our Private Dock and take a seat as you admire Nita Lake's nighttime serenity. As you sink your head into your plush pillows, you'll know you had an unforgettable time at Nita Lake Lodge.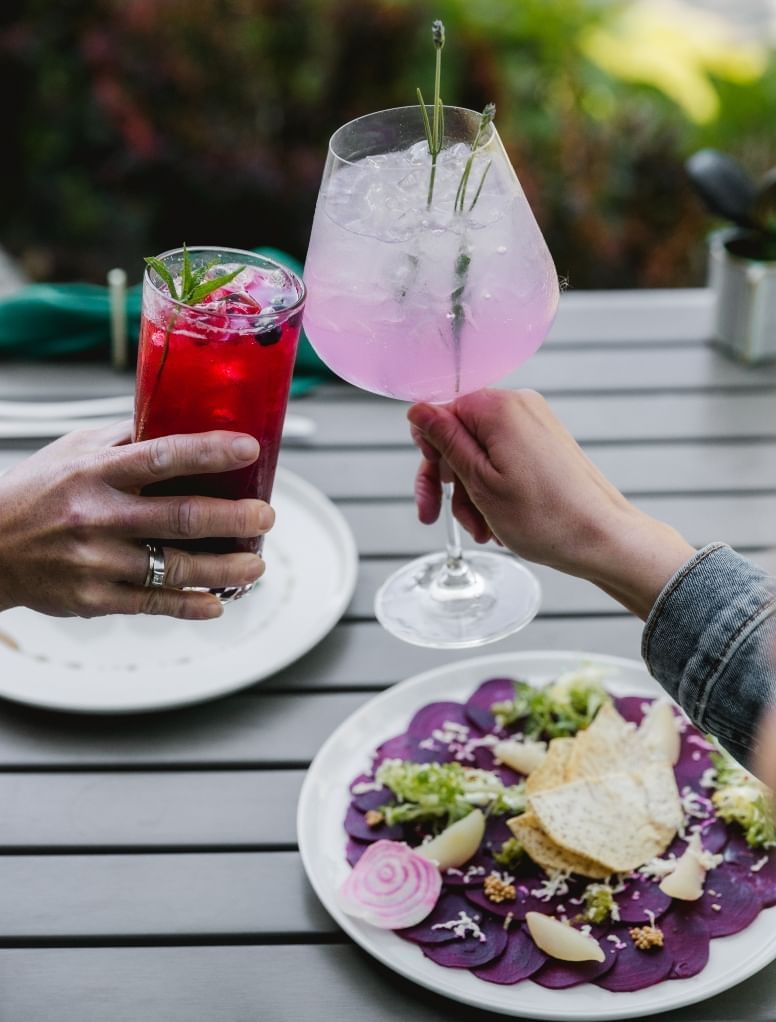 Reminisce on the incredible getaway on our lakeside patio. Photo by Pink Palm Media.
Day Four
Morning
Spend the morning dozing in our luxurious king-size beds, as you relax on your final morning at Nita. With the Summer Getaway Package, enjoy a late check out by 1pm, allowing you to soak up every last magical moment. Once you're ready to depart, place your key in the lock box and visit our Guest Services team to complete your checkout experience. To fuel up for your journey home, wander round to Fix Café for all your breakfast and snack needs.
As Creekside local's favourite, Fix Café offers a menu created to delight the palate, from breakfast sandwiches, freshly made pastries, cakes and cookies, to gourmet coffee roasted right here in BC. Not leaving until later to make the most of Whistler? Visit Fix Cafe for our happy hour special between 3pm - 6pm. Dine on beer & pizza for only $12 - a must before you leave!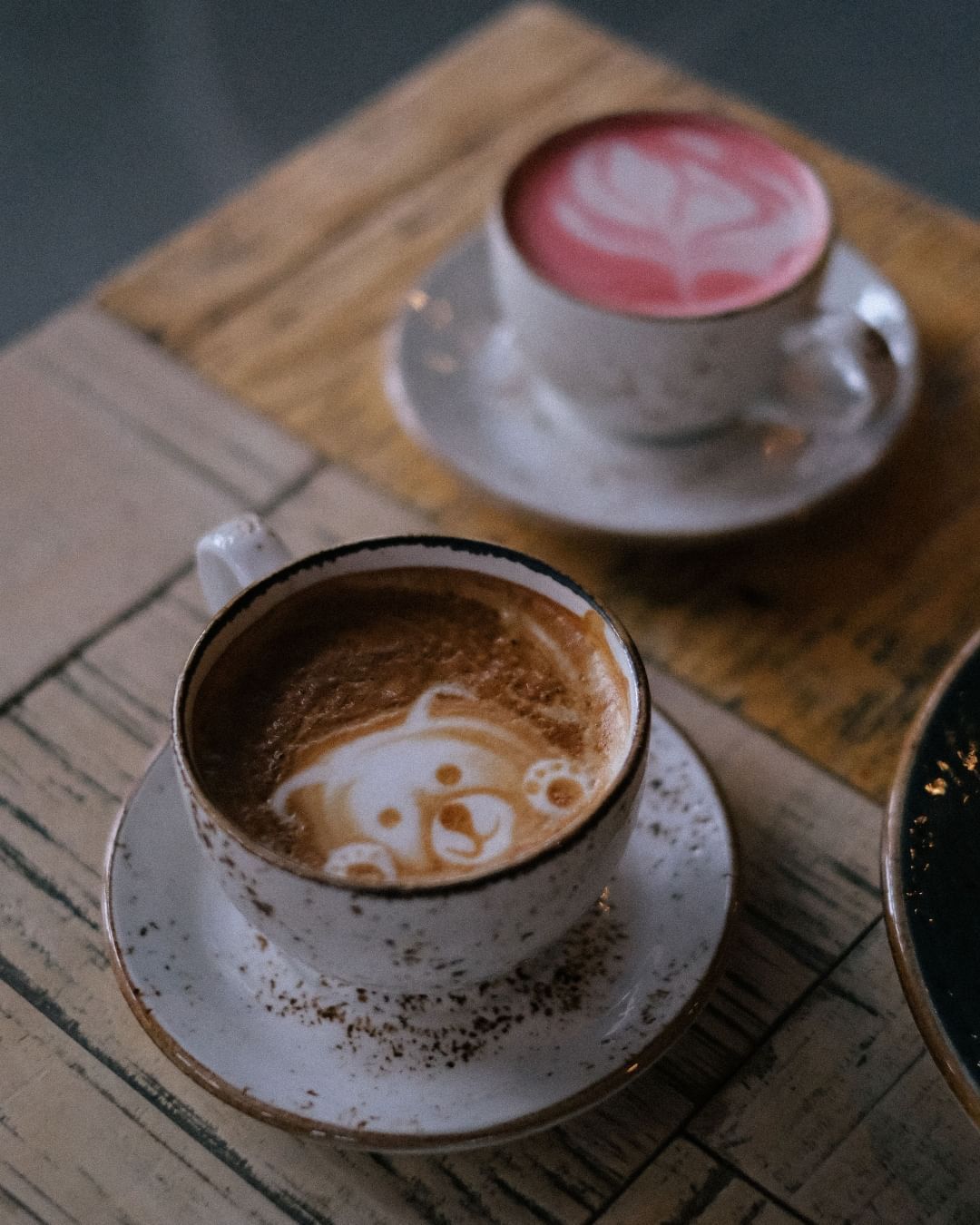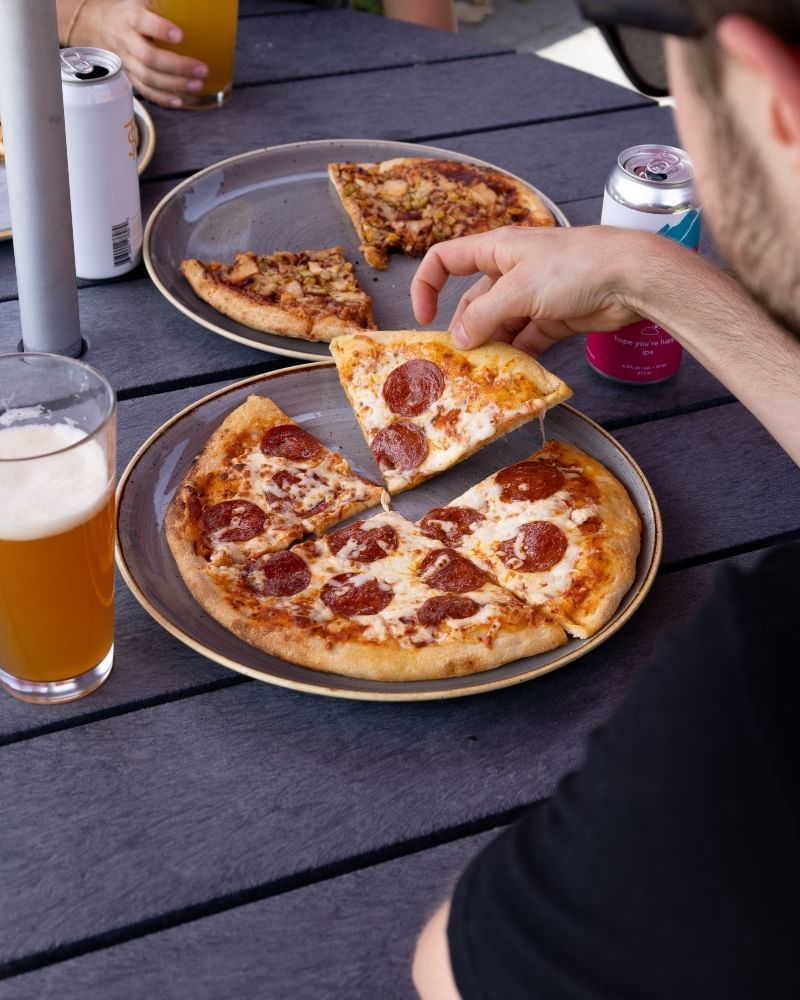 Get your caffeine fix and enjoy happy hour at Fix Café. Photos by Jamie Parker.
With so much to explore, you'll want to stay a while. Plus, you can't go on holiday with out your furry friends - We're also pet friendly! Guests who book the Summer Getaway Package for 3 or more nights receive a complimentary $50 credit to The Spa at Nita Lake Lodge.
Book our Summer Getaway Package today for exclusive discounts, dining inclusions and experiences.
*The Summer Getaway Package is valid for stays from June 30th to October 9th 2023. Needs to be booked a minimum of two days in advance. $50 Spa credit only available for Summer Getaway Package bookings for 3-night stays or more. Spa credit needs to be used during the dates of stay towards charges from The Spa at Nita Lake Lodge and cannot be redeemed for cash. Standard seasonal cancellation policy applies. Savings shown are on Best Available Rate. Cannot be combined with any other offer, not valid for group bookings or combinable with contracted rates, subject to availability, and minimum night stay requirements.